Hi all,
I submitted my application on June 2, and it was marked "Ready for Review" by AMCAS upon submission. Both of my transcripts were received by AMCAS well before this date and they were marked received.
I just checked my application, and on July 3 my application was placed "On Hold". There was no description, and I received no email about this. I just noticed this yesterday. I'm attaching an image that shows what it looks like: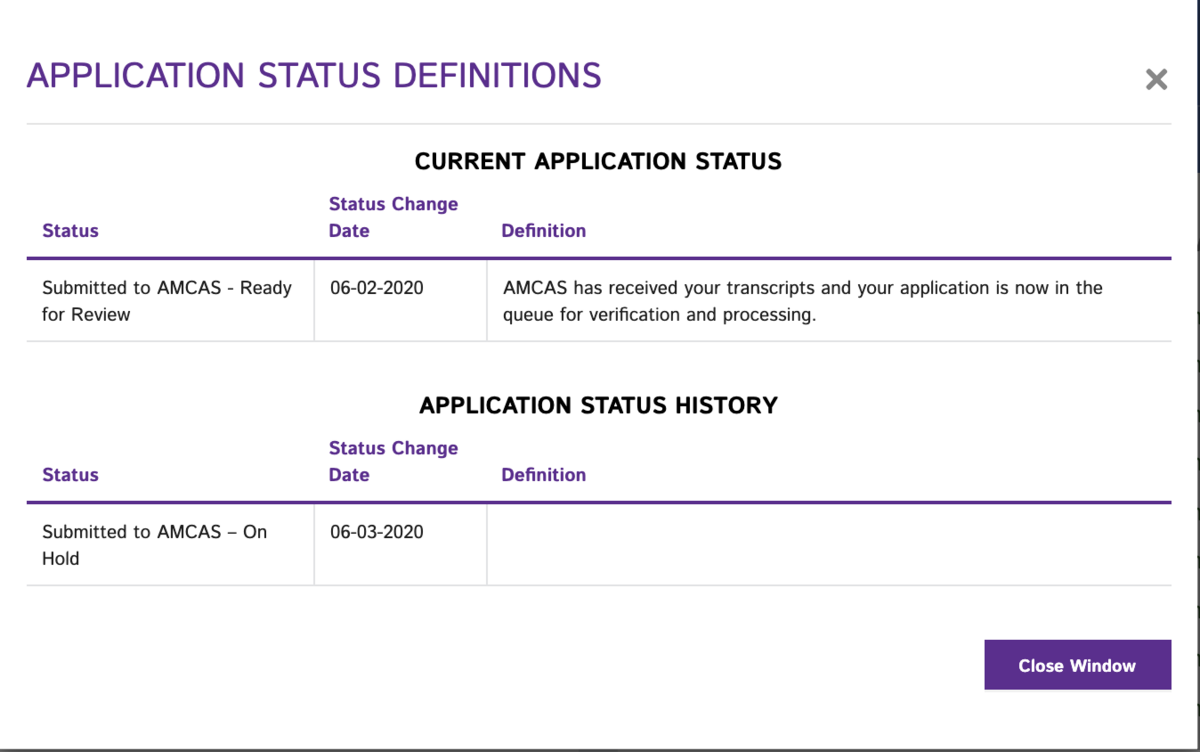 Has anyone seen this before? My transcripts have been received and have been processed by AMCAS so I'm not sure why this is. I've tried contacting AMCAS via phone but they won't pick up my call at any hour due to "higher than average call volumes". I did send them an email. Is this just a visual glitch and my application is still being processed?