Hey all, I'll be graduating undergrad next month and was wondering if I can get some pointers on how I can spend time post graduation.
Initially the plan was to get hired for a scribe position somewhere, but I haven't heard back from ScribeAmerica or ScribeConnect yet. Given the fact that I applied in the Los Angeles and Orange County areas, I'm assuming that the positions through these large scribing organizations are highly competitive and they might not be looking to hire right now. I've pretty much exhausted other sites like Glassdoor, Indeed and Ziprecruiter but haven't heard back from anyone yet. Considering the fact that I only have emergency department experience and no scribing experience on my resume, maybe that's what's also hindering me from getting hired. Should I cold email private practices to see if they'd be willing to take me come June? Should I contact large hospitals asking if they have scribing opportunities?
I'm planning on getting EMT certified at some point over the summer to try and open up my options for jobs so I can apply to be a tech or EMT somewhere. But I really want to be a scribe and any advice on how I can get hired as one would help. I was really hoping that I could land a job post graduation, but it's looking pretty dismal right now, so how can I spend my time right now in a meaningful way that will help me get into medical school?
Currently, I'm signed up for classes at UCLA Extension, so I'll be doing an online post bacc to continue getting A's in my classes, but that's all I have set up right now. I want to get a job or find some sort of volunteer opportunity so I can have some more stuff to put on my resume. What should I do? Let me know, any advice would be much appreciated.
Thanks!
Here's some information of where I'm at, it might help getting a better idea of what I need. I was going to study for the MCAT, but I wanted to wait until I took biochemistry and potentially some other relevant courses at UCLA Extension before I started to officially study for it
I'm graduating from undergrad this June as a biopsych major. My cGPA is 3.2, AMCAS sGPA 2.9 and AACOMAS sGPA 3.0. Not an ideal place to be, but I do demonstrate a strong upward trend in my GPA by year Fresh 2.2, Soph 2.6, Jun 3.2 and Sen 3.8. Also, my upper division major GPA is a 3.95, which is...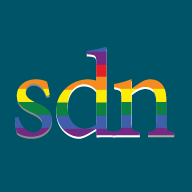 forums.studentdoctor.net