Nov 27, 2019
10
3
26
Resident [Any Field]
Hi all--
I had a major issue with my residency program director that ended with me being forced to resign (it was said in multiple meetings with my GME director that there would be no dismissal/termination since there were "no disciplinary actions" raised against me.) I'll spare all the details on this thread but feel free to refer to the actual issues here:
Hi-- I am reaching out today after months of uncertainties and ultimately running out of any resources/outlets to provide any advice or guidance. I will try my best to keep this short but feel free to ask about any missing info/details as I don't have any intentions to hide anything. I am an...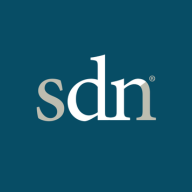 forums.studentdoctor.net
Anyways, it has now been many months and basically I was told that not only would my contract not be renewed due to "patient safety" concerns, but that I would have to resign effective immediately after my leave/vacation days were used up on May 1st (rather than honoring my contract until June 30th.) There was absolutely NO due process: I was told that I would
not be given the opportunity for any formal remediation
due to "patient safety" concerns. I was then going to appeal these decisions through the standardized GME Appeals process but my Program Director advised that it would be in my best interest to NOT appeal to the GME because "even if I won the appeal," his argument of patient safety would trump any decision made by the GME.
Is there a national organization that oversees issues similar to this where the very basic steps of due process were taken away from a resident? I understand that ACGME doesn't participate in specific resident issues with their programs but is there an entity that oversees the lack of ACGME-based guidelines?
At this point, my position at this program has ended and I am applying elsewhere so I am not looking to get anything out of this. But, out of principle, I want to be able to report this issue since something must be changed.