Airway, Browser, Coffee, Donut
Lifetime Donor
10+ Year Member
Dec 26, 2006
1,746
2,117
Status

Attending Physician
Can someone tell me how the myth of the average arm not being arterially collateralized keeps on getting propagated? I feel like I hear at least a few times a month that a-lines in the brachial artery are inherently more dangerous because of the risk of thrombosis in an "end-artery." CC routinely does brachials for all cardiac cases and I'm pretty sure we would've seen a paper published by now detailing their horrible complication rate. The literature on the subject is sparse, but it seems from older retrospective studies that the complication rate is essentially the same. Anyone know of any newer studies?
http://www.ncbi.nlm.nih.gov/pmc/articles/PMC137445/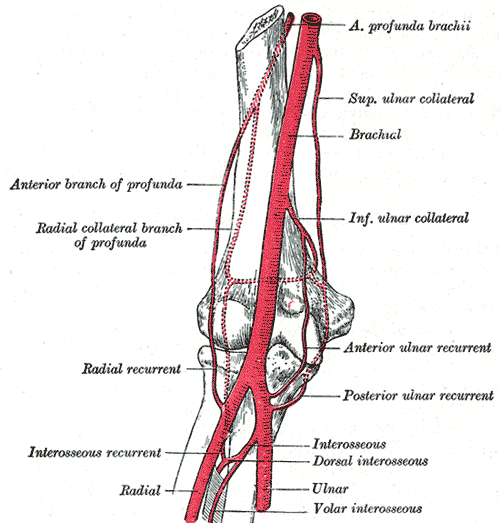 A lot of folks' first instinct after failed bilateral radials is to try a femoral. Granted the vessel caliber is much bigger, but unlike a brachial, you are essentially sticking an end-artery since fem a-lines are placed proximal to the profunda branch, and there are no collaterals that actually travel to the distal leg.