Selling all the textbooks I used to study for Step 1. I believe these are all the textbook materials needed to do well on the exam. I also supplemented with sketchy medical videos, but these textbooks were my foundation. Selling all together for a wholesale price of $200. Bought them all new for ~$320. No writing or markings in any of the books besides the first 3 chapters of Pathoma.
Sale includes:
2016 First Aid - Excellent Condition
Pathoma 2015 edition - Good Condition
Goljan Rapid Review Pathology 4th Edition - Like New
Lippincott Pharmacology 6th Edition - Like New
BRS Physiology 6th Edition - Like New
High-Yield Neuroanatomy 5th Edition - Like New
Can do transaction through either venmo or paypal, whatever is easier for you. I will handle the rest of the shipping costs.
Email me
[email protected]
if interested or for any more questions/concerns/pics.
Sorry if I take a while to respond, just started 3rd year rotations and its been pretty busy.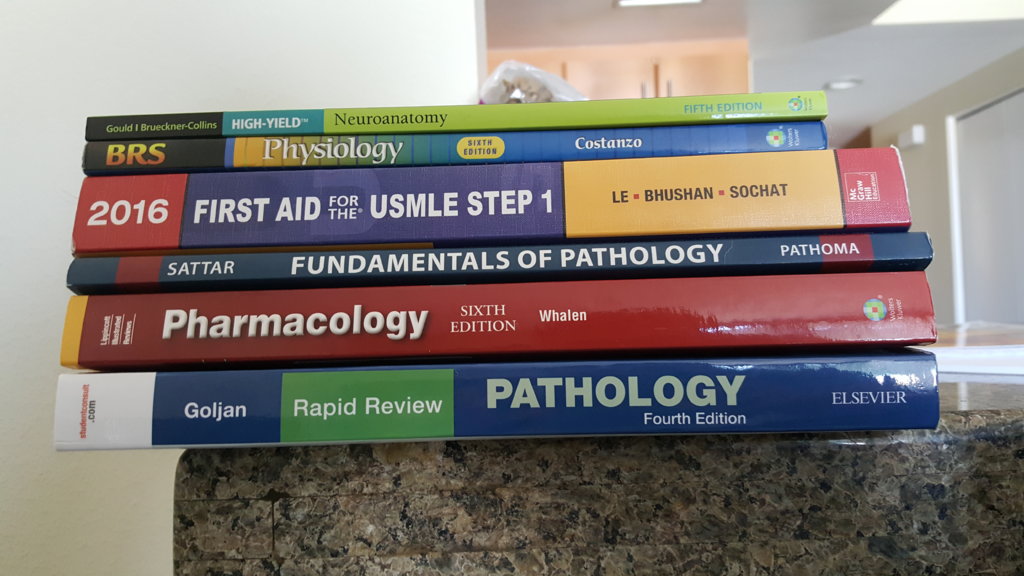 Thanks!