After cold calling multiple times the past 4-5 weeks I finally found a DPM to shadow. However, due to COVID-19 her last patient came in at 11:25AM for the day. I shadowed from 9AM to pretty much 12PM so about 3 hours. However, her regular hours are from 9AM-5PM but due to COVID-19 the amount of patients she see's is limited. She has to go to vacation next week and won't be back until late August. She stated I could come back to shadow in the fall if I am still interested. She also stated she would write me a letter of recommendation (LoR) as well.
Would having 3 hours of shadowing with a LoR be an issue you think for my application? Due to COVID-19 it is EXTREMELY hard to find a DPM willing to let you shadow.
Within those 3 hours there about 5 patients with issues ranging from plantar fasciitis, bunions, diabetes related issues such as neuropathy and fungus, and even a toe nail removal.
If you are curious about my other stats, I made a post about a month ago which I will link below
Here's some other info; Virginia resident Neuroscience Major Community College (2 years) - 4.0 GPA University (2 Years) - 3.78 GPA Combined - 3.89 cGPA, 3.82 sGPA MCAT Score - 505 (From 2018) (C/P - 126) (Cars - 123) (B/B - 128) (P/S - 128) Academic Achievement Presidential Scholars...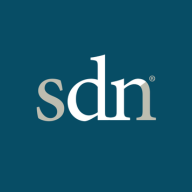 forums.studentdoctor.net
Thank you friends!