Full Member
7+ Year Member
Joined

Feb 15, 2014
Messages

45
Reaction score

14
I took nbme 20 on
3/22
and got
189
. This was the start of my dedicated period (starting uworld all random, timed). The way I do uworld is I do 80q everyday and as I review all 80q, I highlight important sentences or things that are new for me. And next day, I again do new 80q and review those, and on top of that, I review what I highlighted yesterday (80q).
So basically I do 80 new q (including review) and review old 80 q highlighted sentences.
This takes about 9-10.5 hours each day. On
4/4
, I took nbme 21 and got
212
. With nbme score improvement in 2 weeks, I thought I was on the right track. I kept following that exhausting schedule (80 new q, 80 old q =10hours/day) but I was happy at the end of the day, thinking about how much tremendous amount of info I learned everyday and they are still in my brain...
and I finished uworld yesterday.
I started with 60% correct but I ended up with 65%.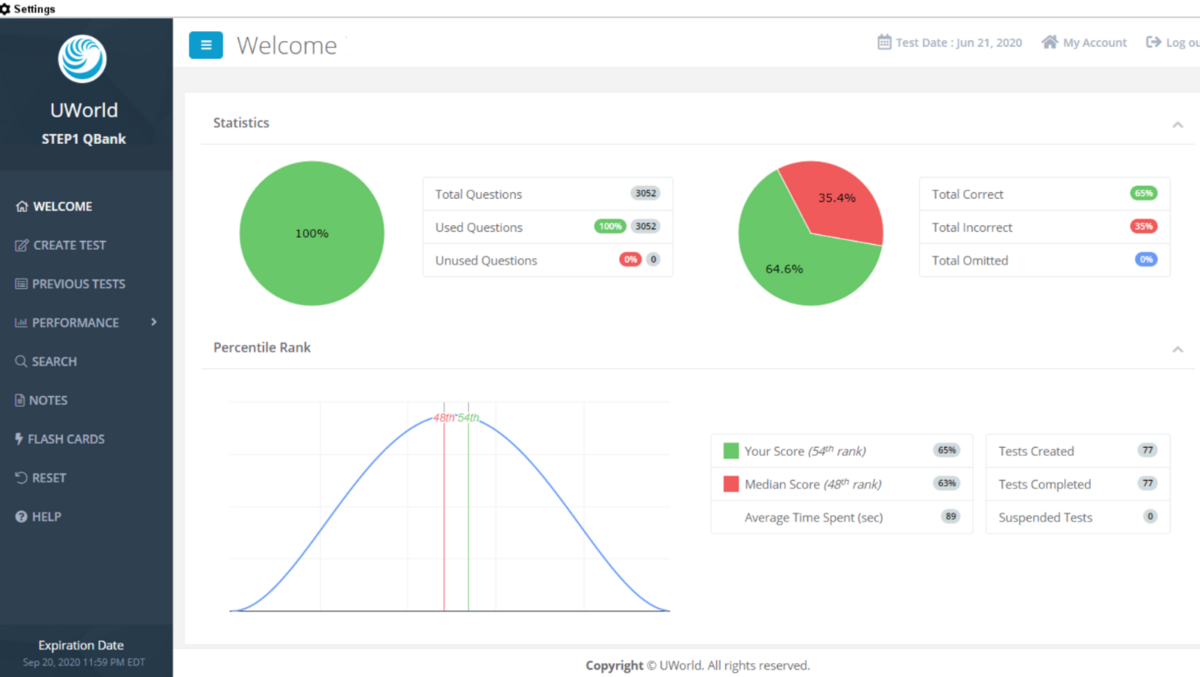 Since my last nbme was one and half months ago,
I took nbme 22 today. and I received 205.
7 points down from the last nbme.

I honestly have no word to say. If nbme is really a good predictor, then I don't understand why people say uworld is the best resource. I don't know what to do. I already have read first aid, watched pathoma, sketchy, and finished all usmle-rx q (I even did incorrect again) before dedicated. I absolutely went back to first aid+sketchy again as I did uworld. My plan was to do uworld incorrect again and move on to amboss. But I don't know what to do at this point. I think another qbank will improve my qbank grades like how I improved my uworld from 60% to 65%. Also, I really do know that I can learn a lot from qbanks.
But I realized that qbanks will never increase my nbme score.
I'm gonna review my nbme tmrw but I don't know what to do after. I am afraid of doing another hard work again (10h study/day) with amboss and seeing another 205 on my next nbme after finishing amboss. guys... this is really hard.. my uworld is above the national average but this means nothing in nbme... how can people do bad in uworld but do really well in nbme? T_T...
Any advice?? I don't need emotional support like 'don't think about nbme. just focus on your work'. If this score really shows a red flag, then I have to take it seriously.