UT College of Medicine and Life Sciences offers an education that emphasizes the importance of treating patients as individuals and incorporating the latest research available in their training. After the first year, students have the opportunity to participate in paid summer research positions. Students complete clerkships during their third and fourth years with the option of serving patients abroad in the fourth year.
​

Their mission statement is, "The mission of The University of Toledo College of Medicine and Life Sciences is to improve health in the communities and region we serve. We do this by educating excellent clinicians and scientists, by providing patient centered and high-quality care and by producing nationally recognized research in focused area."
University of Toledo College of Medicine and Life Sciences 2018-19 Secondary Application Essay Questions:
Applicants should use single-spacing and 12-point font.
Secondaries are required.
University of Toledo College of Medicine Essay #1
Briefly describe why you wish to attend medical school at The University of Toledo College of Medicine and Life Sciences. As part of this essay, please discuss, if applicable, any personal connection you may have to The University of Toledo, the UT College of Medicine and Life Sciences/former Medical College of Ohio, the city of Toledo, or the region of Northwest Ohio.
(300 words)
While this essay is short, it's essential that you name specific reason why the school appeals to you. I recommend reviewing the school's website and social media channels to choose two or three specific reasons why you want to attend the school. Then, provide credible and specific reasons why this makes you a good fit for the school, referring back to your experiences as you do so.
University of Toledo College of Medicine Essay #2
Discuss any important aspects of your personal background, identity, or educational journey that you feel would give the Admissions Committee greater insight into your medical school application. Briefly explain how such factors have influenced your motivation to pursue a career in medicine. Examples might include: challenges you've overcome in accessing education; identification with a minority culture, religion, race, ethnicity, sexual orientation or gender identity; unique pathways to medical school application via professional employment, military service, family caregiving, and other circumstances.
(700 words)
In this essay, you want to provide information to allow the school to get to know you as a person without repeating the other secondary questions or the AMCAS personal statement section. Provide a narrative story that illustrates how you overcame a meaningful obstacle or how your identity or experience with diversity contributes to your interest in medicine. This is an appropriate place to discuss family or personal circumstances that make medicine a meaningful career choice for you. Avoid using this as a place to complain. Rather, focus on how you overcame the obstacle and how that process helped you mature and gave your journey to medicine meaning.
University of Toledo College of Medicine Essay #3
One of the AAMC Core Competencies for entering medical students involves cultural competence: "Demonstrates knowledge of socio-cultural factors that affect interactions and behaviors; shows an appreciation and respect for multiple dimensions of diversity; recognizes and acts on the obligation to inform one's own judgment; engages diverse and competing perspectives as a resource for learning, citizenship, and work; recognizes and appropriately addresses bias in themselves and others; interacts effectively with people from diverse backgrounds." Discuss a specific experience from your life that you feel demonstrates your cultural competence.
(700 word limit)
I recommend selecting an example in which you played an active role in alleviating language or cultural barriers. In this essay, you can highlight the interpersonal communication skills that you have and any additional languages that you speak. Effective examples would include translating for people who don't speak the same language or communicating religious or cultural differences that could cause confusion for others. For example, a student from a Hmong or Laotian background who understands this community's lack of trust for Western Medicine could describe how to they successfully helped organize and host free health clinics through a church in the community to provide health check-ups. There are many different examples that would fit well for this essay question. The key will be selecting one that demonstrates your level of awareness and sensitivity to others.
If you would like professional guidance with your University of Toledo College of Medicine and Life Sciences application materials, check out Accepted's Medical School Admissions Consulting and Editing Services, which include advising, editing, and interview coaching for the University of Toledo's application materials.
UCSF School of Medicine 2018-19 Application Timeline
AMCAS Applications Available Early May
AMCAS Applications Due November 1​

***Disclaimer: Information is subject to change. Please check with individual programs to verify the essay questions, instructions and deadlines.***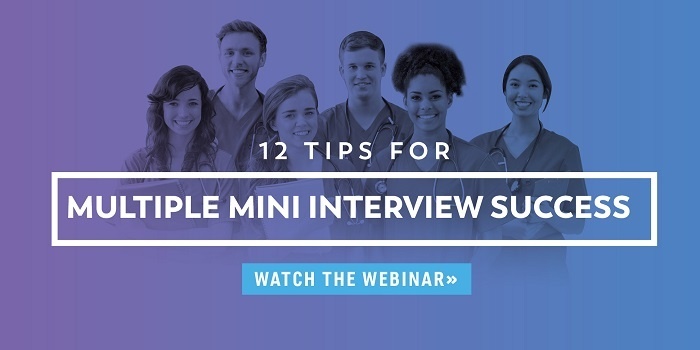 ​
Jessica Pishko graduated with a J.D. from Harvard Law School and received an M.F.A. from Columbia University. She spent two years guiding students through the medical school application process at Columbia's Postbac Program and teaches writing at all levels. Want Jessica to help you get accepted? Click here to get in touch!
Related Resources:
This article was originally posted on blog.accepted.com.
Applying to medical school? The talented folks at Accepted have helped hundreds of applicants like you get accepted to their dream programs. Whether you are figuring out where apply, working on your AMCAS application, working on secondary essays, or prepping for your interviews, we are just a call (or click) away.
Contact us
, and get matched up with the consultant who will help
you
get accepted
!