Full Member
5+ Year Member
Joined

Nov 15, 2014
Messages

18
Reaction score

1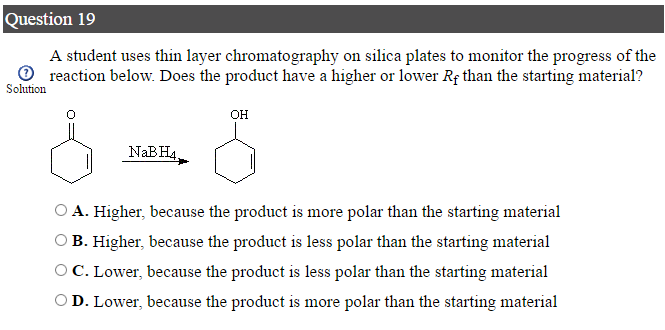 So the answer is D, that reducing =O into -OH will increase its polarity.
The answer explanation was rather lackluster, so can someone explain to why this is the case?
I read somewhere that the dipole moment depends on charge and distance. Is it because single bonds are longer than double bonds, and thus the OH would have a stronger dipole moment than the =O, is this why?
thanks!