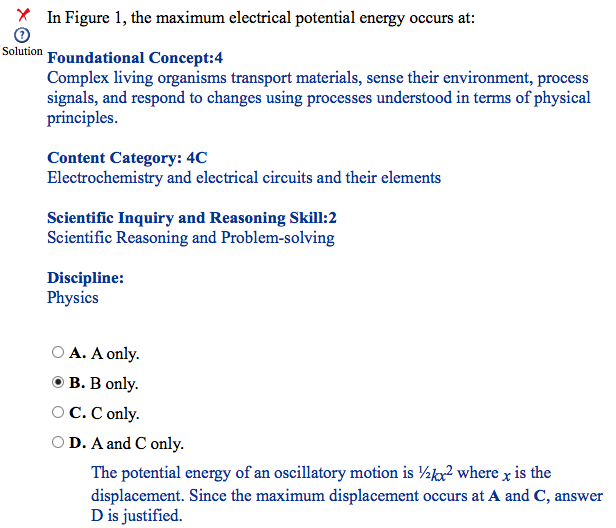 If the equation for electric potential energy is U=kQq/r, then wouldn't "r" (on average) be smallest during phase "B" in the diagram. Therefore, electric potential energy would be highest at that point.
I understand the hooke's law explanation that potential energ
y is largest at maximum displacement. However, why would they use the term electrical potential energy if they didn't want us to us that equation?
Is it because they said electric
al
potential energy instead of electric potential energy?