Anyone have suggestions or know of any better ways to pay off student loans?
Here's my situation:
-6 month "oh no!" emergency fund already setup
-401k auto deducted from paycheck & maxed out
-RPh School Loans: $77,187 left over (started with ~$115,000, 20 months ago)
-motorcycle & truck paid off (& truck is cheap - old, runs on CNG, $2/gallon to drive, insurance $600/year)
-no medical needs/bills
-selfish no compromise wants: won't move from my apt (or retail job) in SoCal - because of friend nearby, won't live w' parents because they live in *freezing* central MA (no Rph jobs there anyways), and I love my $1,000 motorcycle.
Rent (includes water): $975 in SoCal - 1br/1ba, month-to-month
Cell phone: $34/month - 1200 mins, unlimited text/web
Home internet: $30/month
Electricity: ~$50/month - might go down, because I stopped using a 1,500W space heater & got a 75W electric blanket - yes SoCal @ night is in the 40's...apt gets into the 50's & I'm skinny.
Gas/Trash bill: ~$40/month
-----------------------------------------
$1,129/month - fixed
So my goal is:
My Monthly Takehome Pay (variable...but roughly ~$6,000)
-$1,129 fixed expenses
-$1,300student loan auto payment
-$100 (estimated average monthly car insurance/registration costs)
-$572/month (for food, gas, & hopefully everything else including car maintenance, clothes, interacting with other people etc.)
---------------------------------------------------------------------
Balance = goes towards my loans every 2-weeks when I get paid....so I should be able to do ~$2,800/month
Loans: two at 6.55%, one at 6.05% - start with the higher interest loans
I sold as much excess stuff from my apartment (car tools, motorcycle parts, cosmetic furniture), try to pick up extra shifts whenever possible (but it's rare...I heard we have a lot of floaters now), & 100% of my tax return & any little bonus I receive will go straight to greatlakes.
any further suggestions?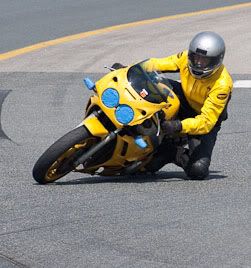 Last edited: