New Member
2+ Year Member
Joined

Jun 4, 2015
Messages

1
Reaction score

0
Look to sell my full collection of MCAT 2015 study materials from a variety of resources. Books can be purchased in a complete set (ALL materials), combinations, or individually as listed below. Feel free to PM for more details or any questions you might have!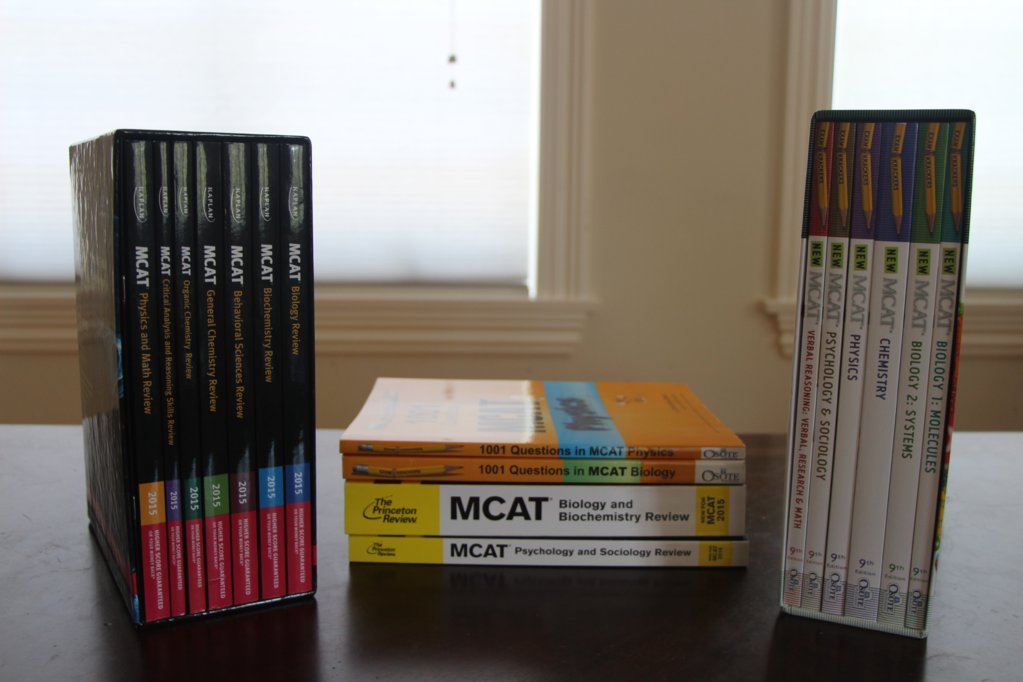 Selection of available review books:
Kaplan MCAT Complete 7-Book Subject Review: Created for MCAT 2015:
All 7 review books + Kaplan "Quicksheets"
Condition: Like New
Price: $160.00
9th Edition Examkrackers MCAT 2015 Complete Study Package
All 6 subject review books
Condition: Like New
Price: $170.00
The Princeton Review - MCAT Biology and Biochemistry Review & MCAT Psychology and Sociology Review: New for MCAT 2015
2 Review books: MCAT Biology and Biochemistry & MCAT Psychology and Sociology
Condition: Like New
Price: $50
ExamKrackers 1001 Questions in MCAT Physics & Biology
Question Set books for MCAT Physics & Biology
Condition: Physics (Like New); Biology (Very Good, writing on some pages)
Price: $30
**Set combinations**:
***Complete MCAT Review Collection (ALL Books):
$360.00
**Kaplan + Examkrackers (Subject Reviews & 1001) Combined MCAT Set:
$310
Last edited: