Hiiiiii, I recently created this account to share my story.
I used the DAT Destroyer and Math Destroyer. I did the DAT destroyer 4 times and the Math Destroyer 2 times! Those books were so thorough and I would recommend them to anyone! If anyone has any other questions please let me know! I am beyond thrilled with my scores, and I am so happy I chose to use the Destroyer books!!!!!
I also did the old 2007 and 2009 ADA exams after I did the dat and math destroyer. And I used CrackDAT for studying for the PAT. As for the reading section, I just read a few science articles a day. Also I used topscore exams to make sure timing was not an issue. And I found the exams easier than the real thing.
My breakdown was:
PAT: 21
QR: 25
RC: 23
Bio: 24
Gen Chem: 30
Orgo: 30
TS: 27
AA: 26
And I attached my unofficial score report for all to see as well.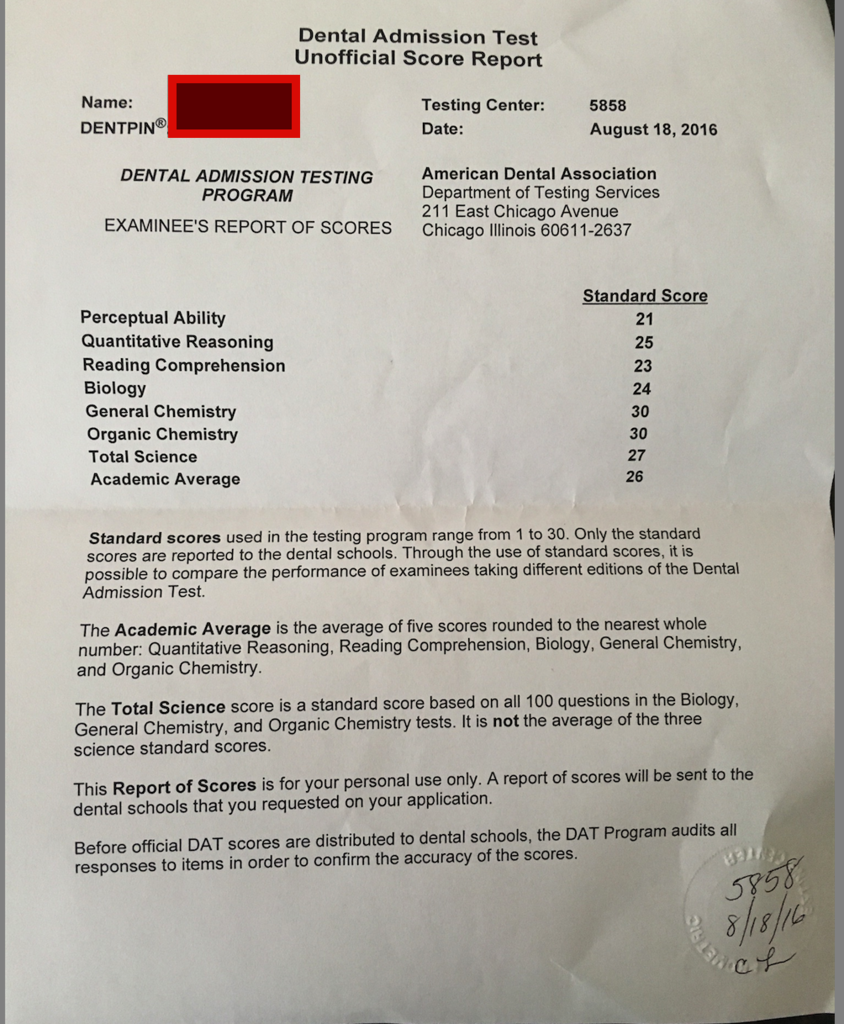 Last edited: