You can use the ignore function to block posts from members who are annoying you. You won't see their messages, even if you are viewing a thread they are posting in. Here's how:
Find one of their posts.
Select their name displayed under their avatar.

The system will display a pop-up showing the member information.
Select the "Ignore" option on the right hand side.

If you change your mind and wish to Unignore, simply go back to the member pop-up via the Members function and select the "Unignore" option shown where the "Ignore" option was previously.
Here is a screenshot showing the thread before the ignore function was applied: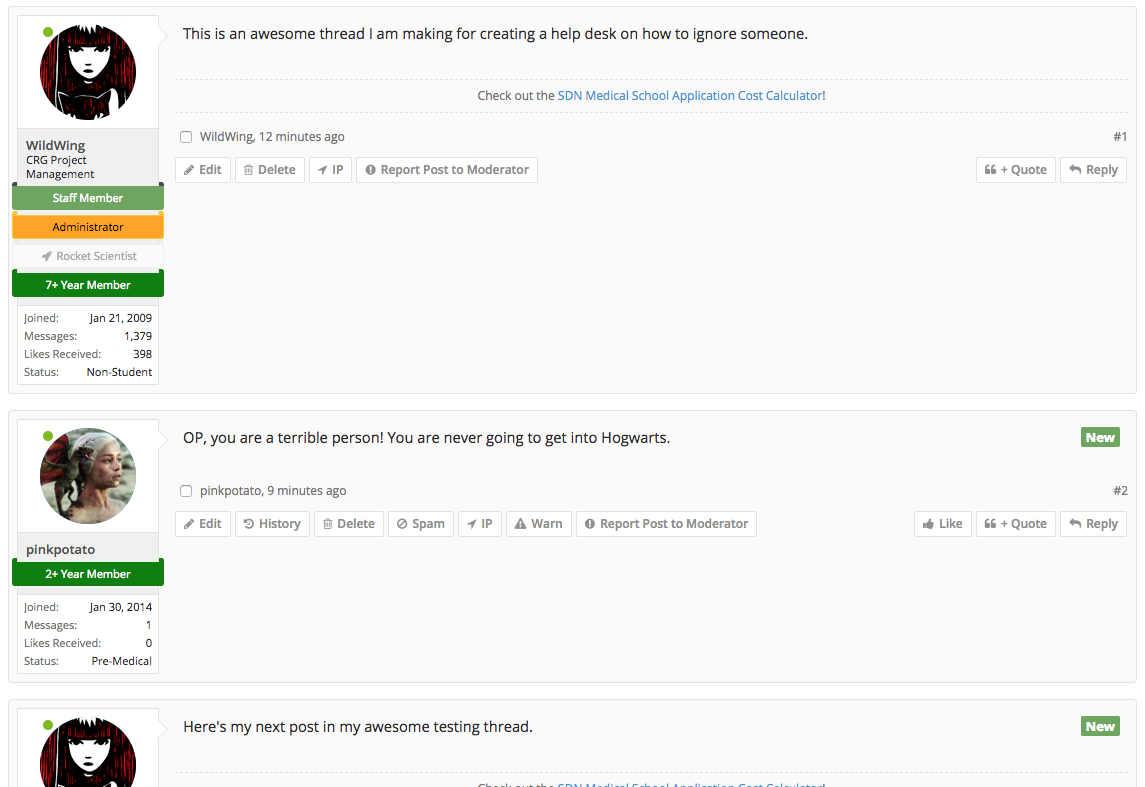 &nbsp
Here is a screenshot showing the thread after the ignore function is applied: