Mar 1, 2020
380
279
Status

Pre-Health (Field Undecided)
@Airvino47

does it then ask you to list all the schools, or just to say whether you are applying via those apps?

I'm not an applicant so I can't see exactly how the app looks to you guys.
Hi!

@wysdoc

, it just says whether you are applying through those apps or not. There was no option to list specific schools.
Yes, I see that too. It's just Yes or No are you applying to AMCAS schools. Also, as a reapplicant, it asks me to list schools I previously applied to. However, it does not ask me which schools I'm going to apply to. However, past SDN threads seem to indicate they do?
Hey everyone, So I was finishing up my TMDSAS application, and I wanted to know a bit about declaring AMCAS schools.. 1. Is there an upside or downside to declaring that I will be applying to multiple OOS schools? 2. Right now there are only 5 schools that I plan on using for AMCAS...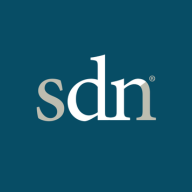 forums.studentdoctor.net